Meet the Team
OUR VETERINARIANS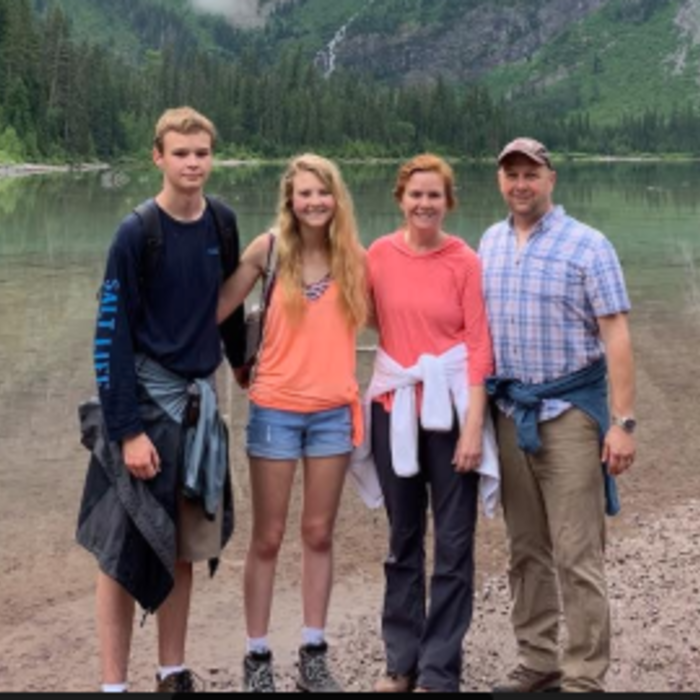 Dr. Sarah Ford

D.V.M.
Dr. Sarah Ford is originally from Fredericksburg, VA and graduated from Virginia Tech's school of veterinary medicine in 2001. While in vet school, she met her husband, Nathan Ford, who is originally from Waynesboro. Dr. Ford worked in New Bern, NC and Fredericksburg, VA before moving to Waynesboro in 2007 to purchase Burke Co. Animal Hospital from Dr. Jim Alexander.

Dr. Ford is the mother of two active teenagers, Lauren and Ben. She is on the school board at Faith Christian Academy and attends First Presbyterian Church, both in Waynesboro. At home, the Fords enjoy the company of 8 dogs, Lizzie and Hendricks (who go to work with Dr. Ford every day and whom you might see wandering around the clinic) and Coco, Vickie, Sheba, Benelli, Stella, and the elusive Sidney. Three cats also share their home – Pearl, Jasmine, and Eva. They have a bunny rabbit named Kathy and 5 horses – Red, Teddy, Sassy, Brody, and Cheeto.

While at work, Dr. Ford enjoys surgery. She also enjoys the company of her staff, who have supported her tremendously through the years. When Dr. Ford is able to leave the animals and the clinic, she enjoys traveling with her family, especially to the many wonderful National Parks that our country has to offer.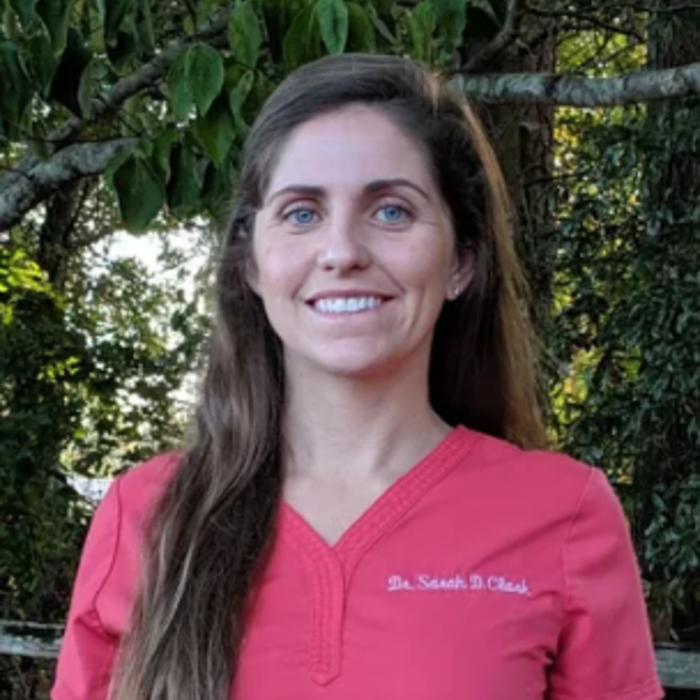 Dr. Sarah Clark

D.V.M.
Dr. Sarah Clark was born and raised in Summerfield, North Carolina. Her father is still a practicing veterinarian in North Carolina, and he was her inspiration and reason for falling in love with the profession. Growing up, her family had a myriad of animals including cats, dogs, turtles, frogs and lizards. Dr. Clark completed her undergraduate degree at Wake Forrest University and from there went to Mississippi State University College of Veterinary Medicine. During her time at veterinary school, she met her husband Ace Clark. Her husband shares her passion for animals and is a mixed animal veterinarian. After graduating, Dr. Clark moved home to North Carolina, where she worked for a year at a 24-hour veterinary clinic. In 2016, she moved to Twin City, Georgia to be with her husband and began working here at Burke County Animal Hospital. Currently, Dr. Clark and her husband have 3 dogs, Stella, Uncle Sam and Captain Jack, and 3 cats, Cousin Eddie, Opossum Joe and Pancake. November 2018, Dr. Clark and her husband were blessed with the birth of their first child, a little girl they named Birdie. She is 10 months now and is truly the light of their life. In her free time, Dr. Clark enjoys gardening, landscaping, cooking, camping, fishing, being with family and friends, traveling, and being outside.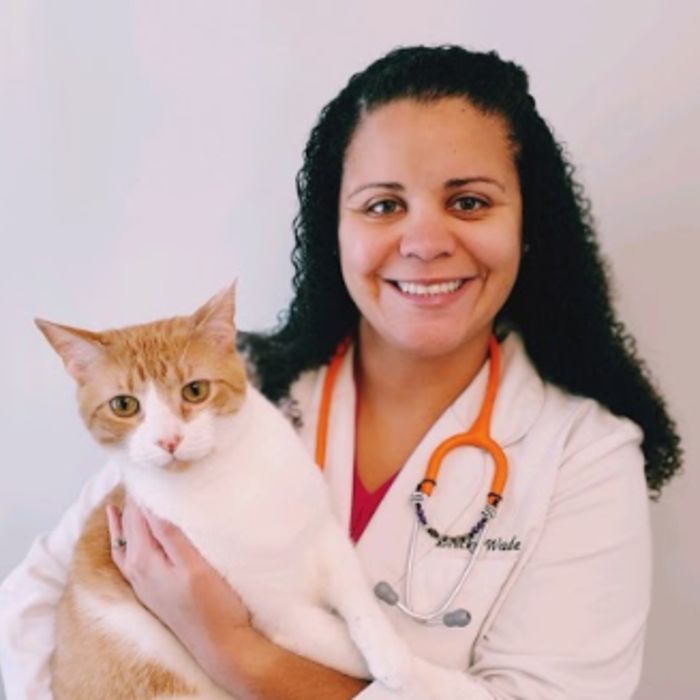 Dr. Ericka Wade

D.V.M.
Dr. Ericka Wade grew up in the rural Pinelands of New Jersey. She always knew she would become a veterinarian, and as a child was greatly inspired by the Emergency Vets show on Animal Planet. She graduated from St. George's University in Grenada in 2016, completing three years on the island and her final year at The University of Georgia. She moved to Augusta and joined the team at Burke County Animal Hospital in 2016. Her main focus is small animal medicine and surgery of dogs and cats, with a strong interest in exotics and small mammal medicine including rabbits, mice, rats, and reptiles. She loves the family feel of BCAH and values the importance of forming relationships with her patients and clients. She also speaks fluent Spanish. Dr. Wade lives with her husband, cats, dogs, and fish tank. Her interests include reading fiction novels, listening to podcasts and audiobooks, flowers and gardening, crafting and sewing, hosting board game nights with friends, traveling the world, going for walks and exploring.